HAVE YOU BEEN HURT ON THE JOB?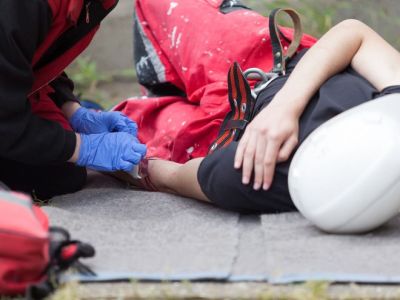 Worker's compensation cases can be tricky. There's often a fine line between workplace injuries that are covered by worker's compensation laws and those that aren't. Reilly Law & Associates can guide you through your personal injury case in Boston, MA. Reilly Law & Associates is home to a reputable personal injury attorney who is well-versed in worker's compensation law. We'll evaluate the details of your case and your workplace's policies to determine if your injury is truly work-related. If you're worried that you can't file for worker's compensation because your injury happened during a lunch break or during a holiday party where you had a little too much to drink, call us. We'll help you figure out if your injury qualifies for worker's compensation, and represent you aggressively if it does. Reach out to us today to discuss your personal injury case with an attorney.
ARE YOU COVERED BY WORKER'S COMPENSATION REQUIREMENTS?
Not all workers are covered by worker's compensation requirements. A personal injury attorney at Reilly Law & Associates can help you figure out if you're covered based on state laws. Some workers who may not be covered include:
Agricultural workers

Seasonal workers

Undocumented workers
If you're eligible for worker's compensation by the state, we'll help you fight for the compensation you deserve. Hire us today to start building your case.